Haskap Potato Scones
This simple scone is flaky, savoury and moist with crisp, crumbly edges made with our potato granules. It is easy to make and delicious! You can also add chewy haskap raisins, perfect with coffee and tea and wherever muffins or coffee are appropriate.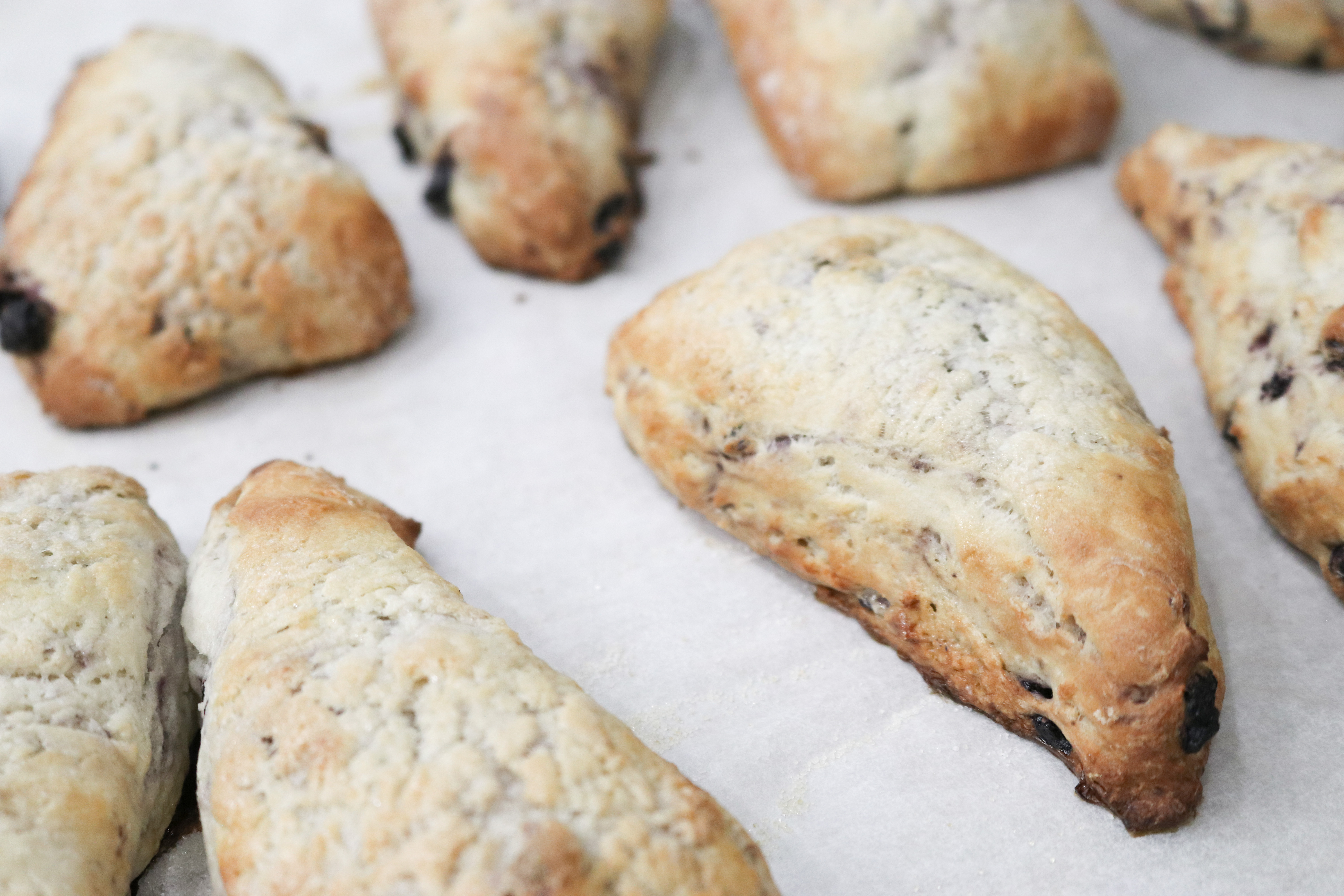 Ingredients:
¼ cup Prairie Hill Farms Potato Granules
1 cup Hot Water
2 cups All Purpose Flour
1 tsp Salt
3 tbsp Cold Butter
1/3 cup Milk (and a little more to brush on tops)
1 Egg
1/4 cup Sugar (and a little more to sprinkle on tops)
3/4 cup Haskap Raisins
Directions:
Mix potato granules with hot water and stir until thick and smooth. Let cool.
In another bowl, combine flour, baking powder, salt and sugar. Cut in butter until mixture resembles coarse crumbs. Add haskap raisins and mix.
Add egg and milk to potatoes and stir into crumb mixture. Turn onto floured surface, knead gently until no longer sticky.
Pat dough into a 9 inch round (23 cm), about ¾ in thick (2 cm). Cut into 10-12 wedges. Place wedges on parchment lined baking sheet. Brush tops with milk. Bake at 400°F for 15-18 minutes or until golden brown.