Haskap Nanaimo Bars
Enjoy the layered tastiness of this Canadian treat. With our tasty variation, including haskap berries grown on our farm, this couldn't be any more Canadian. The coconutty base, haskap layer in the middle, and chocolate ganache tops have layers and layers of sweet and delicious flavours and satisfying textures to please your tastebuds.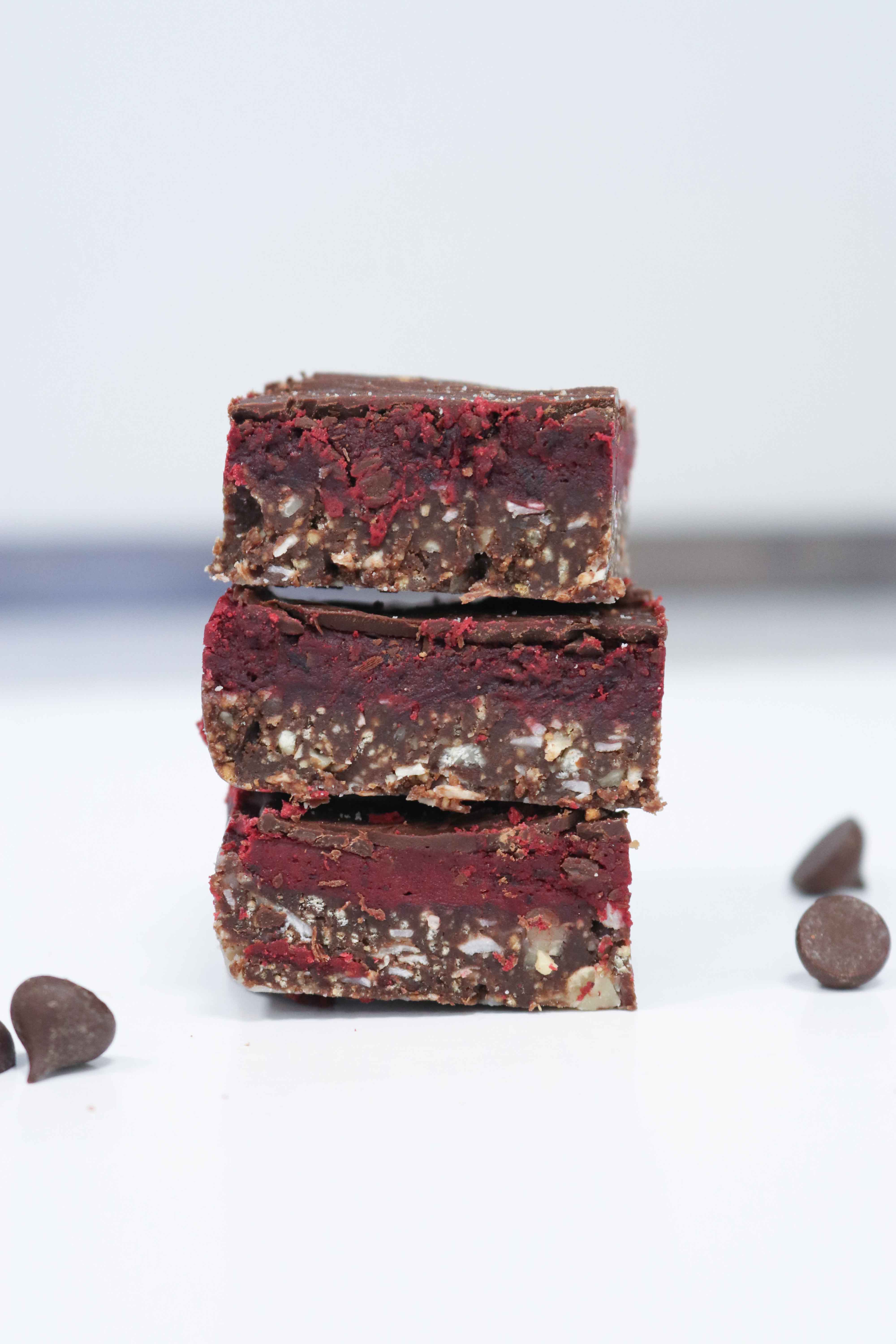 Ingredients:
Base:
3/4 cup Butter
1/3 cup Granulated Sugar
1/2 cup Cocoa Powder
2 Eggs, beaten
2 1/4 cups Graham Wafer Crumbs
3/4 cup Shredded Coconut
1/2 cup Chopped Pecans (or almonds or walnuts)

Filling:
 
1/2 cup Butter, softened
1/2 cup Prairie Hill Farms Haskap Honey Spread
4 cups Icing Sugar, sifted

Glaze:
 
1 cup Semi-sweet Chocolate Chips
2 tbsp Butter
Directions:
Grease a 9x13" cake pan and line with parchment paper overlapping two sides for easy removal.
Base: Cook butter, sugar, cocoa, and egg in medium saucepan over low heat, stirring constantly, until mixture starts to thicken. Remove from heat. Stir in remaining ingredients. Mix well. Press firmly in prepared pan. Chill 30 mins.
Filling: Beat butter and haskap honey spread together in a large bowl using an electric mixer on medium spreed until blended. Gradually add icing sugar beating until smooth. Sprea on base. Chill 1 hr or until firm.
Glaze: Heat chocolate and butter together in small saucepan stirring until smoothly melted. Spread over filling. Chill until set, about 30 mins. Cut into 1" bars.